Williamstown Floral Department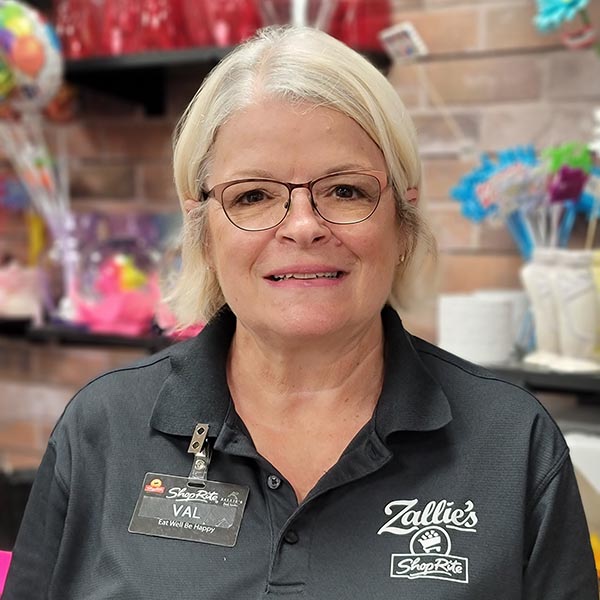 Valerie Idell
Floral Manager
Williamstown Floral Department
ShopRite of Williamstown has a talented and creative team in its Floral Department, and they are ready to apply their skills to meet your needs.
Flowers are always appreciated in the guest room, atop the teacher's desk, and on the secretary's windowsill. Browse the ready-made selection at the store for a quick fix or spur-of-the-moment surprise – you'll find in-season and exotic choices in simple packaging or gift-worthy arrangements. For something even more special, work with our floral designers to pinpoint colors, define a style or order a specific stem.
As wonderful as they are, we don't stop at flowers! We carry a complete inventory of balloons to brighten any event or mood. Our team also combs the aisles of ShopRite of Williamstown to hand-select gourmet foods for gift baskets with panache. Theme baskets might make a coffee lover wish for longer mornings, can inspire a day at the beach, or turn the average pasta dinner into an Italian extravaganza.
Blooms, balloons, and baskets are all part of Zallie Family Markets Floral.
Floral Highlights
Here are some of the great products and services that we offer.