ShopRite of Center Square Plaza
The newest addition to Zallie Family Markets is ShopRite of Center Square Plaza, which opened in May 2023. Located at the corner of Center Square Road and Auburn Road in Woolwich Township, the new store is 78,000 square feet – one of the largest ShopRite stores in Gloucester County.
We built ShopRite of Center Square Plaza from scratch, which offered the luxury of designing every single component for modern needs. The trend toward guests looking for ready-to-eat meals is reflected in the position of the Prepared Foods  section at the front of the store for easy access. The store's open floor plan is bright and welcoming, making shopping less of a chore and more of a pleasing, multi-sensory experience.
ShopRite of Center Square Plaza boasts:
An indoor café with an outdoor extension that features firepits
A floral and gift department
An International Cheese section
A bakery stocked with freshly made treats including Zallie's Bread
A kitchen to support a full range of prepared and catered food services
A full-sized Order. Pickup. Deliver. department to meet demand for this time-saving amenity that has become more and more popular during the past few years
Designed to support families throughout Gloucester Township, ShopRite of Center Square Plaza brings the quality and variety of products you have come to expect from Zallie Family Markets. You can count on friendly and helpful team members who exemplify the Zallie service-oriented shopping experience. We provide personal attention and custom creations guaranteed to turn new customers into loyal guests.
We recognize the rich diversity of Woolwich Township, its proud history and its strong sense of community. We are honored to become part of that community and look forward to serving you and your family.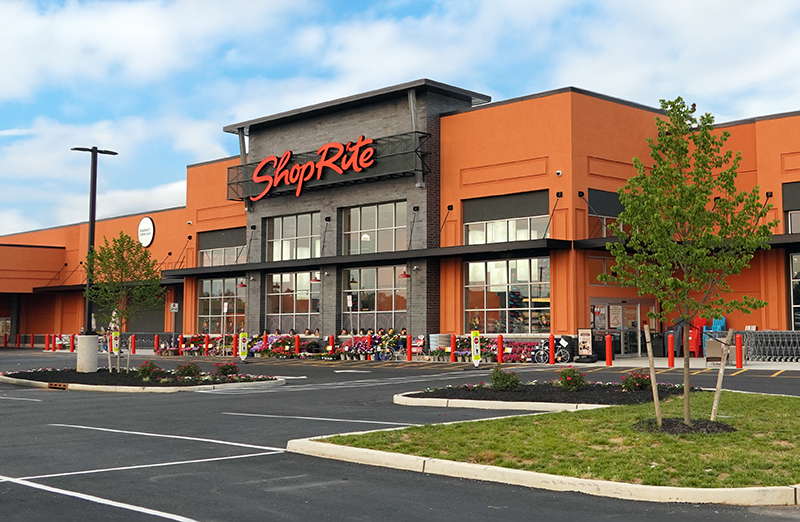 Center Square Plaza Location
Store Hours
Mon – Sun: 7am-11pm
Our Department Highlights