ShopRite of Williamstown
The Zallie family purchased ShopRite of Williamstown in 1987 near the time that it opened the West Berlin store, and together those enterprises more than doubled the square footage of the company and forecast its future as a grocery giant in South Jersey. The Williamstown store was acquired from a chain and has been improved with several remodeling projects to keep pace with Zallie Family Markets standards. While West Berlin holds the official title of the family's first "super store," ShopRite of Williamstown also opened with upscale amenities and has one of the largest footprints in the group.
ShopRite of Williamstown is the home base of Zallie Family Markets' seafood and bakery products. Crab cakes, breaded fish fillets, and other scratch made, chef prepared specialty items are made in the store's Seafood Commissary and quickly distributed to other sites – a system that keeps the consumer's costs in check while ensuring brand quality. The Bakery Commissary supplies doughnuts to be sold at other stores.
The store has an eat-in café, convenient pharmacy, and outstanding floral design team. It also offers the popular Order. Pickup. Deliver. service for guests. ShopRite of Williamstown's dietitian, Claire Rudden, RDN,  provides nutrition and wellness services to guests and the community. Learn more about the Healthy Communities program here.
ShopRite of Williamstown is a very community-oriented store that serves residents of Atco, Sicklerville, Turnersville, Williamstown, and Winslow. It is a reliable partner to local schools and several organizations. Zallie Family Markets has an ongoing relationship with Bianca's Kids, a Williamstown-based non-profit that grants wishes to foster, sick, and needy children. Team members have a reputation for embracing the charitable challenge of Partners In Caring, and they regularly earn a spot on the limited-edition Cheerios box that honors the commitment to fighting hunger.
We look forward to serving you and your family! Remember, with us, it's personal.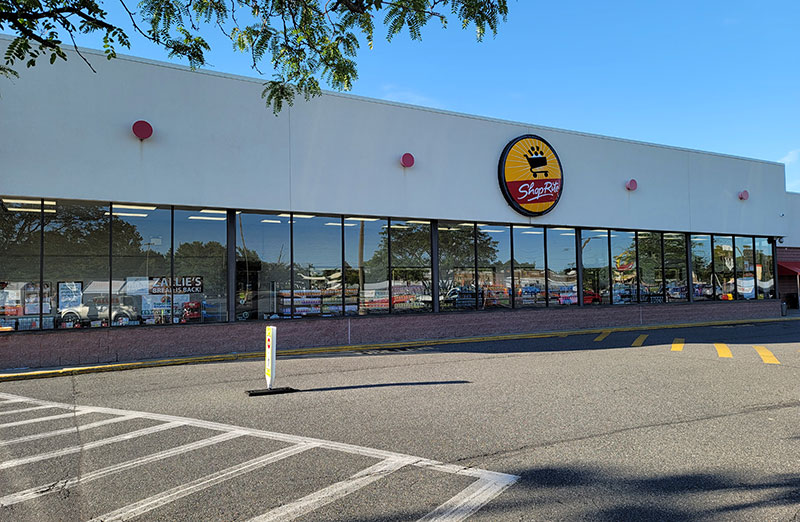 Williamstown Location
Store Hours
Mon – Sun: 6am-11pm