Williamstown Bakery Department
(856) 728-5600 ext. 1501 or 1502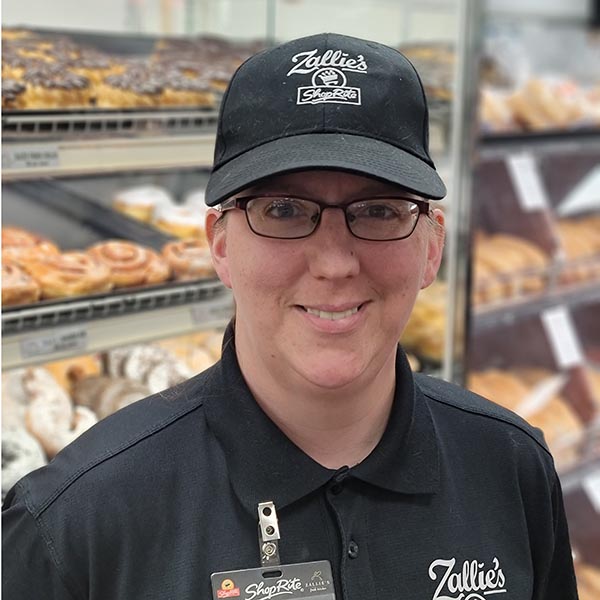 Rachel Hendricks
Bakery Manager
Williamstown Bakery Department
ShopRite of Williamstown boasts a bustling, full-service bakery with on-site artisans who have the freshest ingredients at their fingertips. They work every day to create cakes, cookies, croissants, and a whole lot more!
You'll be amazed at the ways our chefs flatten, roll and twist pastry dough, combining it with chocolate, nuts and mascarpone. They know how to make colorful fruit the star of the show, in terms of both flavor and visual appeal, and they are skilled at whipping up tongue-coating creaminess with the right touch of tang.
A quick stop at the store's super-sized display cases will give you a platter of assorted cookies that is pretty enough to be the centerpiece of your table. Brownies are decadent in traditional chocolate, but rise to another level with peanut butter blended in or fudge icing smoothed on top. Custom-crafted theme cakes might look too gorgeous to cut into, but after that the taste will have you scrounging for every stray crumb.
In addition to baking a range of products for daily demand and pre-arranged pickup, ShopRite of Williamstown has the distinction of being the Bakery Commissary for the freshly made doughnuts that are distributed to all Zallie Family Markets stores.
Looking to impress the eye or the palate? Our bakers can help you do both!
Bakery Highlights
Here are some of the great products and services that we offer fresh daily.