ShopRite of Laurel Hill
ShopRite of Laurel Hill is a special place, not only because of its history, but because of the guests who have long shopped its aisles and remain loyal today. The first South Jersey store purchased by the Zallie family, the Laurel Hill store transitioned from a Shop N Bag to a ShopRite in 1980. Some of the original team members still work in the store, greeting guests they have known since their earliest days with the company. Many guests have their "go-to" cashiers, and they're willing to wait a few extra minutes if it means a chance to catch up. Such interactions give ShopRite of Laurel Hill its character and charm.
The Zallie Family Markets corporate offices are located right next to the store, deepening the company's connections to the Laurel Hill community. Motivated to continue providing a shopping experience that rewards loyal guests and meets Zallie Family Markets standards, the company will move the Laurel Hill location in 2023 – just down the road to Cherrywood Plaza. This will create additional space to grow product options and services, including the addition of Order. Pickup. Deliver., formerly known as ShopRite From Home.
The new store will retain many of the existing features of ShopRite of Laurel Hill, including the always popular Zallie's Fresh Kitchen prepared foods, seafood and bakery products. So many of our guests come in saying they find it hard to top one of our cakes. Pair a cake with some flowers from our Floral team, and it's a party!
The ShopRite of Laurel Hill's dietitian, Claire Rudden, RDN, provides nutrition and wellness services to guests and the community. Learn more about the Healthy Communities program here. The store also has an eat-in café, catering, a convenient pharmacy, and a big heart. Team members and guests annually give it their all to help fight hunger through the Partners In Caring donation drive.
We look forward to serving you and your family. Remember, with us, it's personal.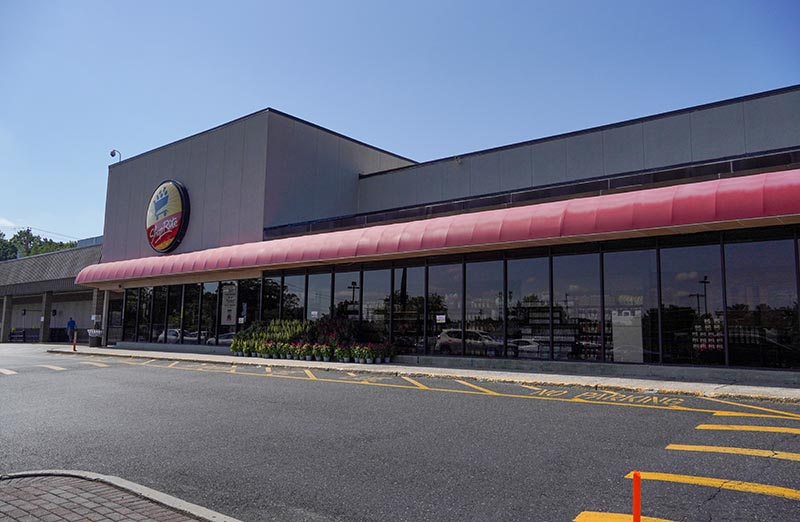 Laurel Hill Location
Store Hours
Mon – Sun: 7am-11pm
Our Department Highlights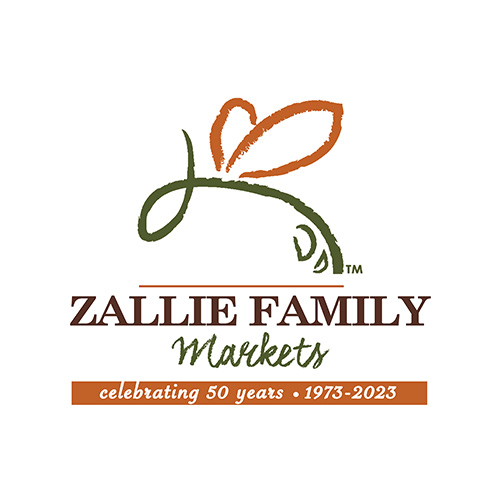 Nicole White
Bakery Manager
ext. 1501
If you want a cake that looks and tastes good, make your first stop Zallie's Fresh Bakery. In addition to our crowd-pleasing cakes, we have fresh-baked Zallie Bread, breakfast treats and other goodies that you can pre-order or even pick up on the fly when passing our display cases.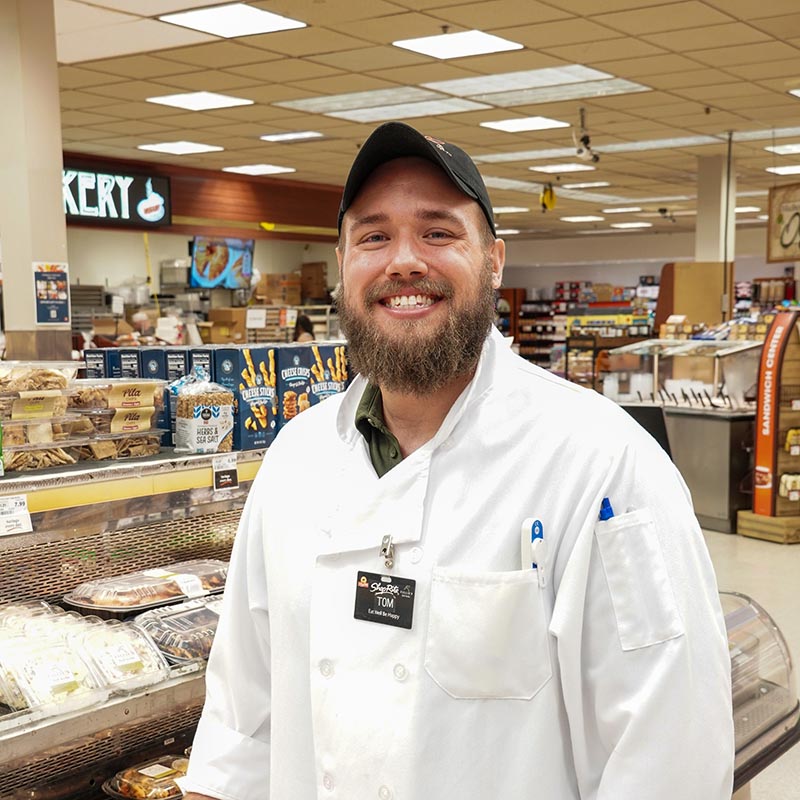 Tom Brnich
Prepared Foods Manager
ext. 1701

Our Prepared Foods cases are filled each day with colorful, freshly made items. Our talented team's creations are meant to be a convenience for you. Simply open them up to enjoy a well-balanced meal!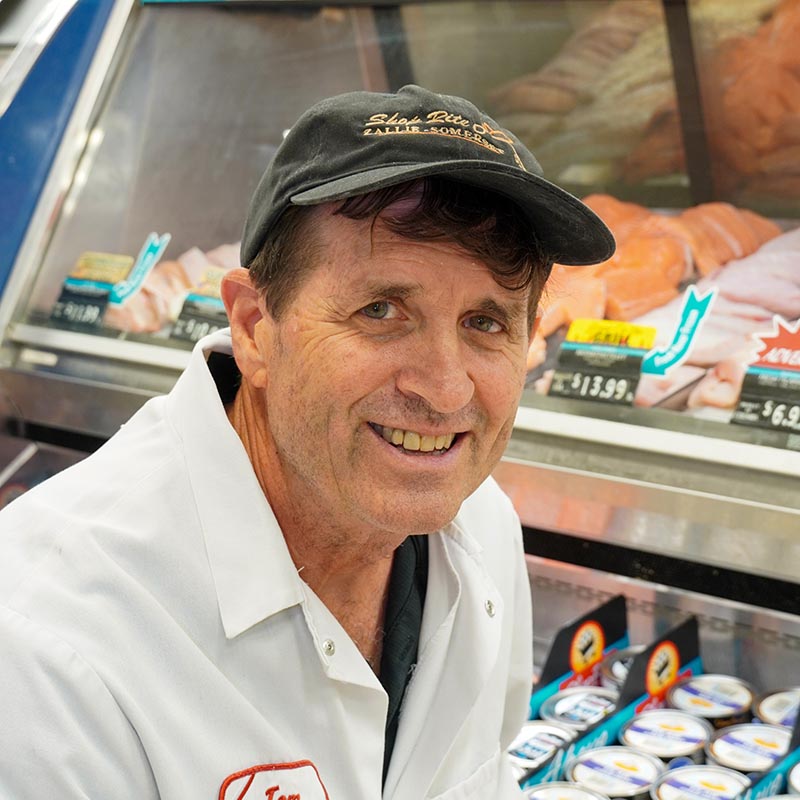 Tom Sheehan
Seafood Manager
ext. 1301
From crab cakes to fresh fish fillets, our Seafood Department is known for its selection of high-quality items. It's also known for customer service. Team members are prepared to share recipes and cooking advice.