ShopRite of West Berlin
ShopRite of West Berlin opened in 1987 as the first "super store" in the Zallie family. Its establishment coincided with the purchase of ShopRite of Williamstown, and together those enterprises more than doubled the square footage of the company and forecast its future as a grocery giant in South Jersey.
New in 2022: ShopRite Wine & Spirts opened next door with more room for unique products and specialized team members.
Being a super store in 1987 meant having an active popcorn machine for guests to snack on and a video rental service – modernizations that made ShopRite of West Berlin a one-stop shop for multiple needs. Other elements that were cutting-edge then have stood the test of time, such as a popular café for refreshments, an on-site bakery for unbeatable freshness, and expansive deli and seafood departments. The store has added square footage and services several times, always with the goal of better serving its customers. Its bustling Order. Pickup. Deliver. department is an example.
When the company's founder convinced two bakers from Italy to come stateside to share their skills, the West Berlin store was where they worked. It is the only Zallie Family Market store that is licensed for liquor sales. Its Wokery, sushi counter and international cheese station are led by skilled and knowledgeable Team Members, just like the Zallie's Fresh Kitchen Catering and Floral Departments. ShopRite of West Berlin provides nutrition and wellness services, supported by Adrienne Olah, RDN. Learn more about the Healthy Communities program here.
ShopRite of West Berlin is an active supporter of the Fourth of July parade organized by Berlin Township and the Borough of Berlin, along with many other community endeavors. Additionally, the West Berlin store is a frequent leader in the friendly competition among other ShopRite locations to raise funds for the community-based, hunger-fighting initiative Partners In Caring.
We look forward to serving you and your family! Remember, with us, it's personal.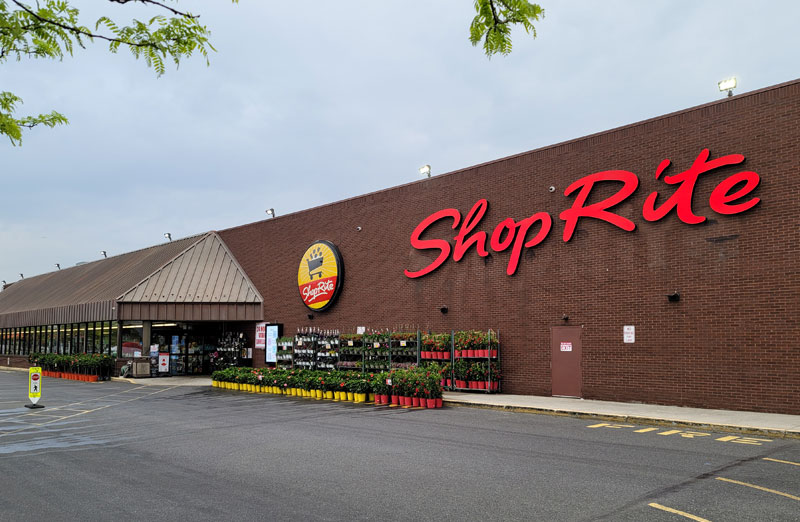 West Berlin Location
Store Hours
Mon – Sun: 7am-11pm
Pharmacy Hours
Sun: 9am-3pm
Mon – Fri: 9am-8pm
Sat: 9am-3pm
Our Department Highlights