West Berlin Bakery Department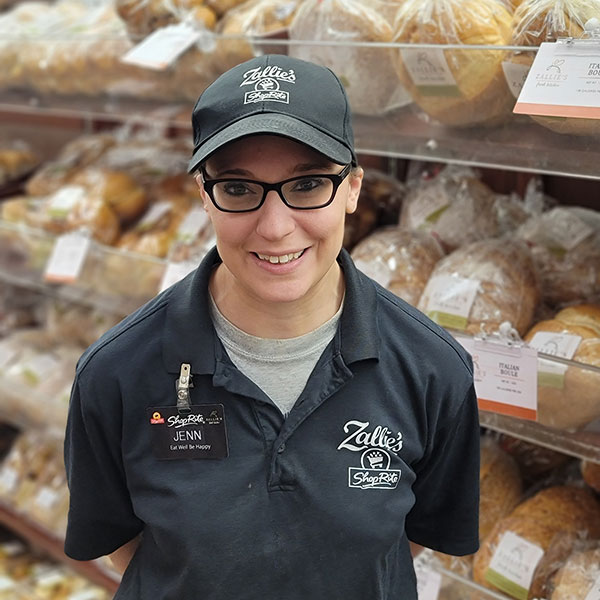 Jennifer DeCroce
Bakery Manager
West Berlin Bakery Department
When the company's founder convinced two bakers from Italy to come stateside to share their skills, the West Berlin store was where they worked. To this day, the Zallie's Fresh Bakery there creates nostalgic favorites like classic cookies and cakes. It also produces popular treats like freshly made fruit tarts and baked-daily bread. We have something to satisfy everyone's cravings!
Our brilliant bakers can create the cake of your dreams for any celebration, like a birthday, shower, or work party. Want something nontraditional, like a custom cake built in a Game of Thrones shape? Meet with one of our confectionary wizards to get started.
As a full-service bakery, we offer an array of sweet treats, including our Zallie's Fresh Bakery Authentic Italian Cookies. If you're not in the mood for sweet, then choose something savory. We offer Zallie's Bread in a variety of flavors, plus rolls and bagels. You can even pick up fresh dough to bring home for your own creation.
Our talented bakers have the perfect recipe to make you something special!
Bakery Highlights
Here are some of the great products and services that we offer fresh daily.