ShopRite of Sicklerville
ShopRite of Sicklerville is conveniently located off Route 42 for passersby, but it is best known as the neighborhood store for the Sicklerville community. A loyal customer base is complemented by a team of many longtime team members to give the store a comfortable, relaxed energy.
The store is laid out similarly to ShopRite of Chews Landing, which is why we often refer to them as "sister stores." Guests of these locations can go into either store and know exactly where to find the items on their shopping lists.
ShopRite of Sicklerville has an easy-to-navigate layout and features Zallie's Fresh Bakery and Zallie Family Markets Seafood Departments. Both departments are known for display cases filled with fresh, colorful items, so guests tend to spend a little extra time here browsing. And browsing typically turns into buying, because our guests know there's more to us than looks … Everything tastes delicious, too!
The store has a deli and pharmacy in addition to an eat-in café that invites guests to enjoy a light bite or a cup of coffee to break up their shopping. ShopRite of Sicklerville provides nutrition and wellness services, supported by Adrienne Olah, RDN. Learn more about the Healthy Communities program here. Catering services are available through the Deli Department of ShopRite of Sicklerville. Guests can call or order online to have their catering selections delivered right to them.
Another option for them is Order. Pickup. Deliver., the convenience formerly called ShopRite From Home. This personalized shopping experience is becoming increasingly popular with guests, and we are keeping up with a dedicated team to meet this demand without sacrificing our commitment to customer service.
We look forward to serving you and your family. Remember, with us, it's personal.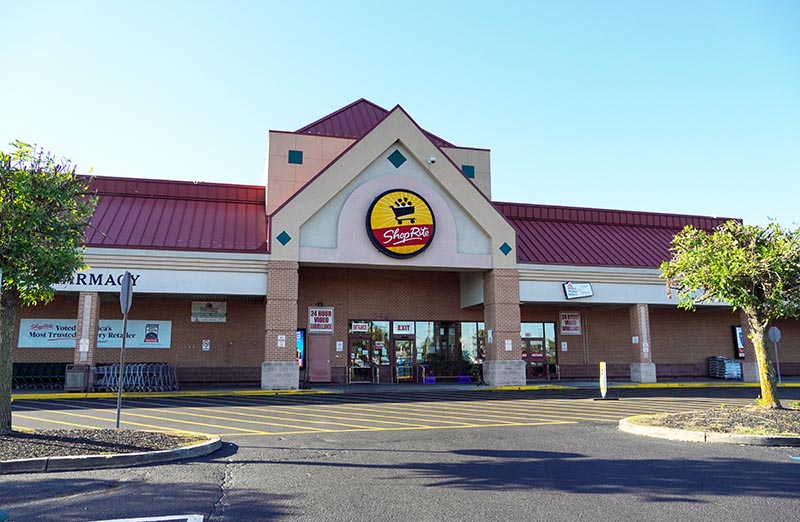 Sicklerville Location
Store Hours
Mon – Sun: 7am-11pm
Our Department Highlights