Sicklerville Bakery Department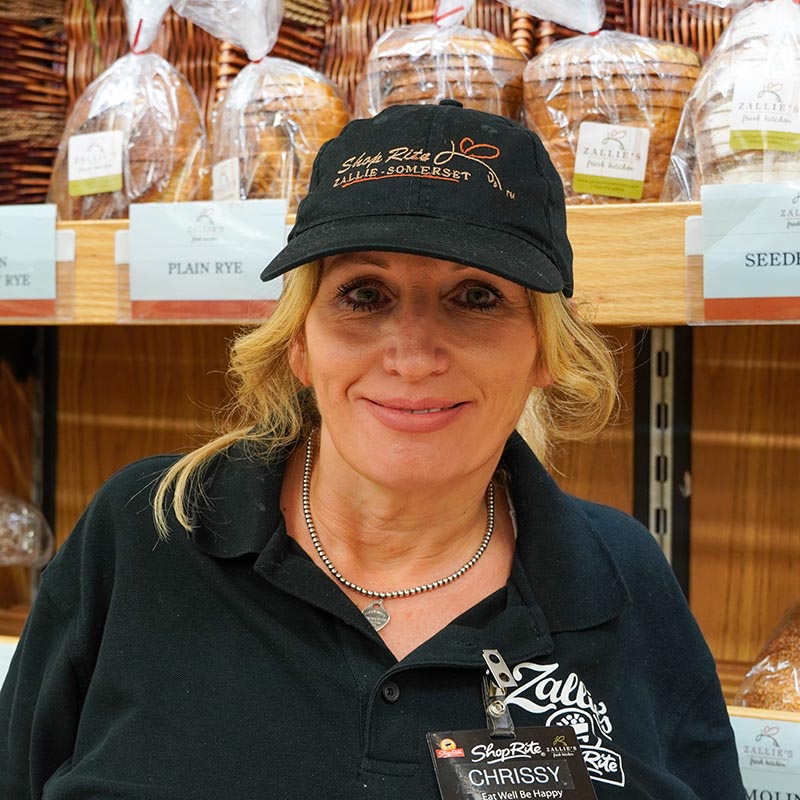 Christine Derago
Bakery Manager
Sicklerville Bakery Department
A stop in the ShopRite of Sicklerville's bakery is sure to brighten anyone's day. Our Bakery Department works daily to make colorful and festive treats for each season. The team combines these special desserts with tried-and-true favorites like cookies, brownies and tarts, as well as freshly baked breads and pastries.
The range of options means you can find something special for any gathering, whether it's a coffee date with a friend, a party to cheer on your favorite team, or an unexpected dinner invitation. In fact, our Zallie's Bread is a hit at any dinner table. Each loaf starts with the same recipe, developed just for Zallie's Fresh Bakeries by two Italian bakers. The ingredients, combined with the artistry of kneading and braiding, produce loaves and baguettes baked to perfection.
Our store's Bakery does not disappoint in terms of both its stocked bins and display cases and its custom-made creations. For guests who have a cake theme or design in mind, our bakers are up for the challenge! They have designed everything from princesses to mermaids and football helmets to gaming controls – placing them atop cakes or shaping entire cakes to look like them – and they have a knack for elegantly decorated desserts when occasions call for them.
A stop by our Bakery Department never disappoints!
Bakery Highlights
Here are some of the great products and services that we offer fresh daily.