WIN a Signature Item on Us!
Join our newsletter to get valuable information
and a chance to win one of our Zallie's Fresh Kitchen Signature Items!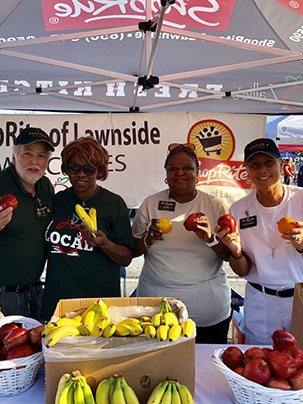 We Care About Our Communities
We are committed to philanthropy within our communities. Our social responsibility focuses on local causes, regional food banks, and nonprofit organizations, and we provide monetary donations in addition to goods and services. We are most proud of our commitment to helping end hunger, including a month-long focus throughout September, Hunger Action Month.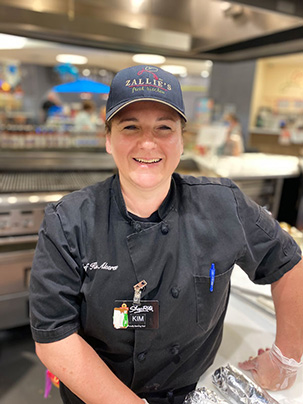 Meet Chef Kim
Cooking caught the attention of Chef Kim Alvarez at age 7, when her mother enrolled her in a department store class. Within a few years, she was reading culinary magazines and adding unusual ingredients to her mother's grocery list. Chef Kim's love of culinary arts hasn't faded, and she counts herself lucky to pour her passion into Zallie's Fresh Kitchen. She leads the hard-working Culinary Team that runs the Catering Department and Prepared Foods sections of all Zallie Family Markets stores.