ShopRite of Chews Landing
ShopRite of Chews Landing is not just a grocery store, but a gathering place. In the aisles and in the popular eat-in café, the store welcomes community members to stop in and stay awhile. Some guests have made it a tradition to gather here for morning coffee before heading to work; retirees hang a bit longer and pour a second cup.
The store was purchased by the Zallie family in 2007. Previously a Super G, it underwent significant renovations to transform the 6,200-square-foot space into the ShopRite brand that our guests expect. Today, ShopRite of Chews Landing has signature Zallie's Fresh Kitchen departments including Bakery and Seafood, as well as Catering, Floral and Prepared Foods. An added convenience for guests, the store also offers the popular Order. Pickup. Deliver. service. The ShopRite of Chews Landing's dietitian, Claire Rudden, RDN,  provides nutrition and wellness services to guests and the community. Learn more about the Healthy Communities program here.
ShopRite of Chews Landing has what can best be described as a "homey" feel. Many guests have connected with team members, sharing their roles in the community, whether in law enforcement or education or as a member of the U.S. military. Such relationships help the ShopRite of Chews Landing team understand local needs and important community-building events to make a meaningful impact when giving back. One event the store annually looks forward to sponsoring is the popular Mainstage Pumpkin Festival.
The ShopRite of Chews Landing team takes great pride in its role to serve Laurel Springs and the tight-knit communities surrounding it, including Blackwood, Gloucester Township, and Stratford. Additionally, the Chews Landing store is a frequent leader in the friendly competition among other ShopRite locations to raise funds for the community-based, hunger-fighting initiative Partners In Caring.
We look forward to serving you and your family. Remember, with us, it's personal.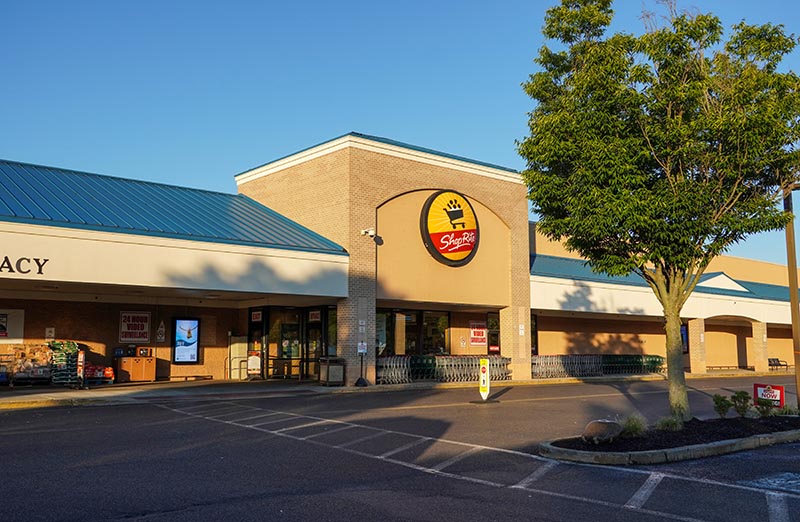 Chews Landing Location
Store Hours
Mon – Sun: 7am-11pm
Our Department Highlights