Chews Landing Seafood Department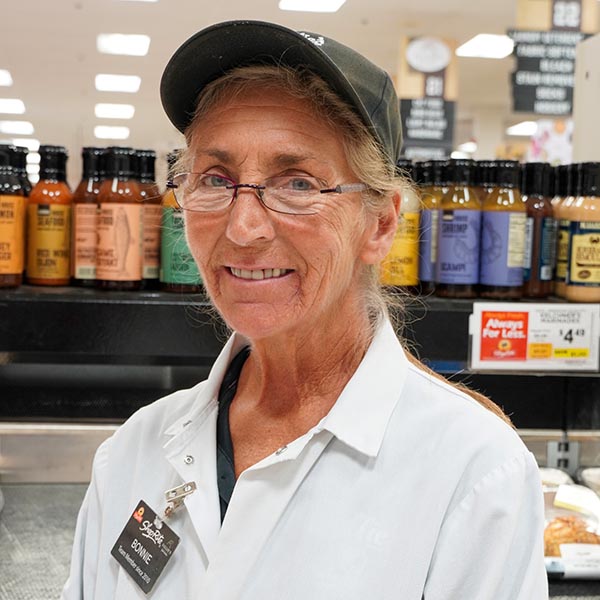 Bonnie Watkins
Seafood Manager
Chews Landing Seafood Department
Treat yourself to a delicious and affordable seafood dinner. Visit our Seafood Department at ShopRite of Chews Landing for fresh catches, such as flounder, tilapia, tuna, and salmon, as well as crabs, lobsters, shrimp, clams, oysters, and more. Once you choose what's for dinner, our team of seafood specialists can share tips for preparing and cooking your selection.
Our team also offers "steam on demand" and will take some of the prep work off your hands if you need help cleaning, cutting, or peeling your purchase. If you are looking for an even bigger head start, our chefs have pre-prepared seafood with marinades and coatings, and they have hand-formed crab and salmon cakes that you can pop right into your oven.
The goal of our Zallie Family Markets Seafood Department is to give you a fine dining experience made easy and at a fraction of the cost. We start you with the freshest main ingredient and the support – if you need it – to plate a starter or entrée you won't soon forget!
Shop our Seafood counter to satisfy your cravings all year long for fresh seafood!
Seafood Highlights
Here is a selections of our fresh daily seafood options.