Chews Landing Bakery Department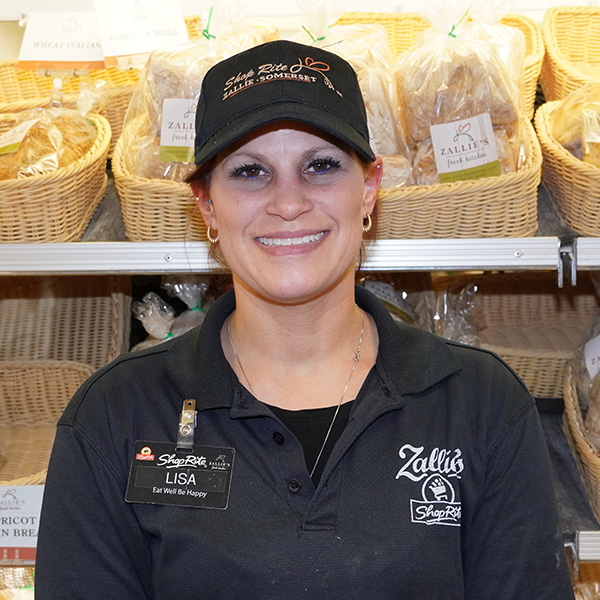 Lisa Wilson
Bakery Manager
Chews Landing Bakery Department
ShopRite of Chews Landing has a bakery team that can turn your vision into reality when creating a custom cake. The team is a highly talented group with both artistic and baking skills, which means our Zallie's Fresh Bakery produces cakes that make you say "wow" at first sight and again when you take that first bite!
In addition to custom orders, the Chews Landing bakery team puts its creativity to work each day to stock display cases with fresh items for you to grab and go. Cupcakes and cookies decorated for the season are favorites of our guests – especially our youngest ones! Other items like cannoli dip and brownies are perfect for when you need a little something special to top off a meal or take to a party.
For those who prefer savory over sweet, our variety of breads are for you. Made from scratch, our breads are all based off one recipe created by two Italian bakers exclusively for Zallie's Fresh Bakeries. George Zallie had a vision to create consistency across each Bakery Department, with the goal to develop a reputation for excellent, authentic freshly baked bread. That vision is realized at the Zallie Family Market stores, including ShopRite of Chews Landing.
We challenge you to pick your favorite bakery item! The selection is too good; it's impossible to choose!
Bakery Highlights
Here are some of the great products and services that we offer fresh daily.