Zallie's Fresh Baked Bread
Our Zallie's Bread products are based on ages-old, authentic Italian recipes. All are made from scratch and baked fresh daily.
Exclusive to Zallie's Fresh Bakery is a range of products known collectively as Zallie's Bread. The recipe originated with two Italian bakers who helped fulfill George Zallie's vision by teaching his employees the tips and techniques that can create a true Italian experience.
Zallie's Breads are still made from scratch using the core of those same authentic recipes. Our specialty loaves pack quite a flavorful punch – some include mix-ins like raisins or apricots, others are made with fresh herbs like rosemary or sun-dried tomatoes. From challah to pumpernickel, the entire line is baked on nut-free equipment.
Have a favorite? All Zallie's Bread can be shopped from our shelves or ordered specially to be delivered to your store. Take home French baguettes, ciabatta loaves, Italian boule, and sourdough rolls – all baked fresh daily!
Pressing paninis?
You're going to want Pane Rustico. Craving a crusty outside and soft inside? Try our Ciabatta Loaf. We also suggest the California Sourdough (2lb Round or Retail Loaf) for Open-Faced Flounder Sandwiches and the Multi-Grain Deli Loaf for Cobb Avocado Toast!
Old World Recipes.
Freshly Baked Today.
Old World Recipes.
Freshly Baked Today.
Old World Recipes.
Freshly Baked Today.
Old World Recipes.
Freshly Baked Today.
Old World Recipes.
Freshly Baked Today.
Old World Recipes.
Freshly Baked Today.
Old World Recipes.
Freshly Baked Today.
PEASANT-STYLE breads typically contain whole grains and other simple ingredients that produce a thicker crust and a heartier crumb. They make a terrific choice for everyday eating!
Check Out Our Bread Selection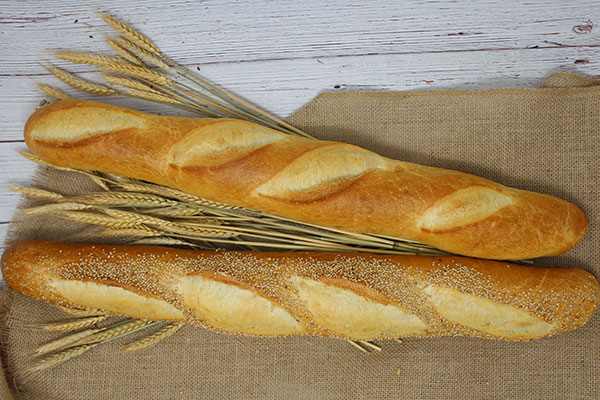 Italians
Small (Plain) or
Long (Plain or Seeded)
Wheat Italian & Semolina
Italian Boule is rustic, crusty, and ready to dip, spread or top
Three-Braided Italian Seeded
French Baguette "Par Baked" so you can finish it at home at serve it warm!
Other Baguettes: Multi-Grain or Rustic French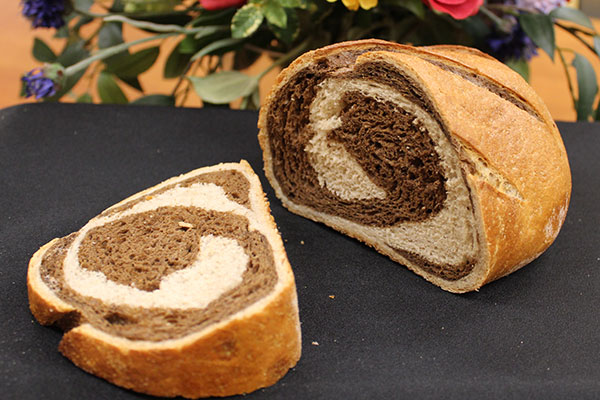 Ryes
Have you heard the term "plain white bread?" These are NOT! Everyone knows ryes make the best deli-style sandwiches!
(All are 2-pound loaf style, except Pumpernickel Rye as noted)
Plain, Seeded, or Marble
Peasant-style: Plain, Onion, Seeded
Pumpernickel Rye: 2lb Loaf, 2lb Round, or 1lb Round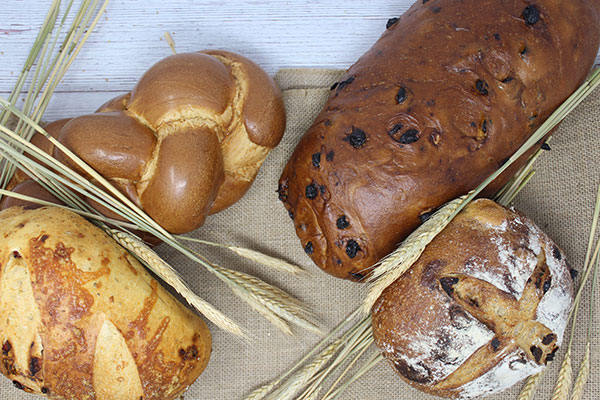 Savory & Sweet
Olive Rosemary Loaf
Sundried Tomato Bread
Raisin Apricot Bread, a unique Zallie's Bread favorite!
Raisin Bread with or w/o Icing
Challah Bread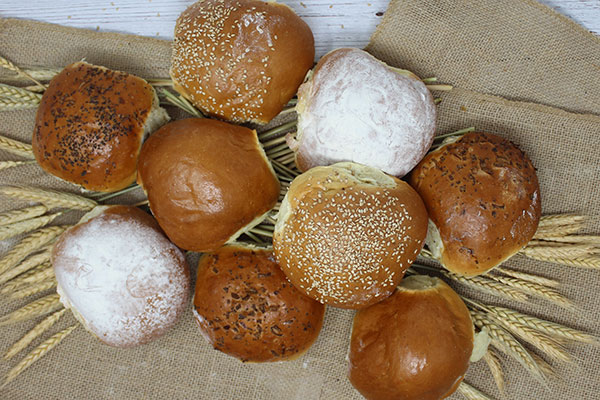 Rolls
Sourdough Multigrain, 8 pack
Brioche: Plain, Seeded, Snowflake or Onion, 8 pack: Ideal for breakfast sandwiches and hamburgers that rise above the ordinary!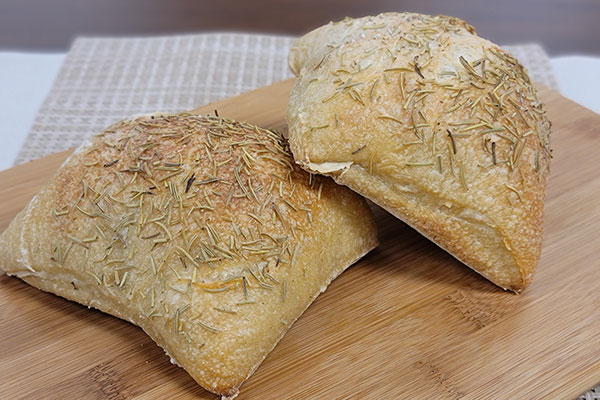 Rosemary Ciabatta
Ciabatta:
Plain or Rosemary, 4-pack
An Italian baker's response to the popularity of the French baguette, ciabatta is known for sacs of air that create pockets inside its pillowy center. This Zallie's Bread favorite makes simple sandwiches something special!