West Berlin Floral Department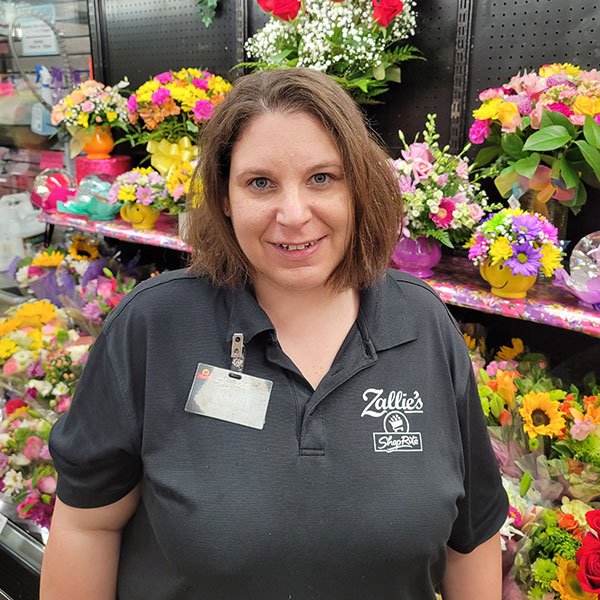 Nansi Martin
Floral Manager
West Berlin Floral Department
Flowers can convey a message when words might fail. From their beautiful appearances to their unique fragrances, flowers have power. The Floral Specialists at Zallie Family Markets Floral understand that and use their expertise to arrange beautiful creations that are perfect for any experience.
Maybe you want to surprise a loved one with a bouquet of her favorite flowers, or you need decorations for an upcoming party. We can help! Celebrating a milestone or saluting someone special? We'll design the perfect display. Looking for centerpieces for a festive event or elaborate arrangements for the whimsical wedding of your dreams? No occasion is too big or too small.
We are your one-stop shop for decorations, but maybe flowers aren't quite what you're looking for this time. We can also customize gift baskets with items handpicked from the store, and assemble balloon displays for parties and celebrations.
Our sought-after floral services always make the perfect impression.
Floral Highlights
Here are some of the great products and services that we offer.