Laurel Hill Seafood Department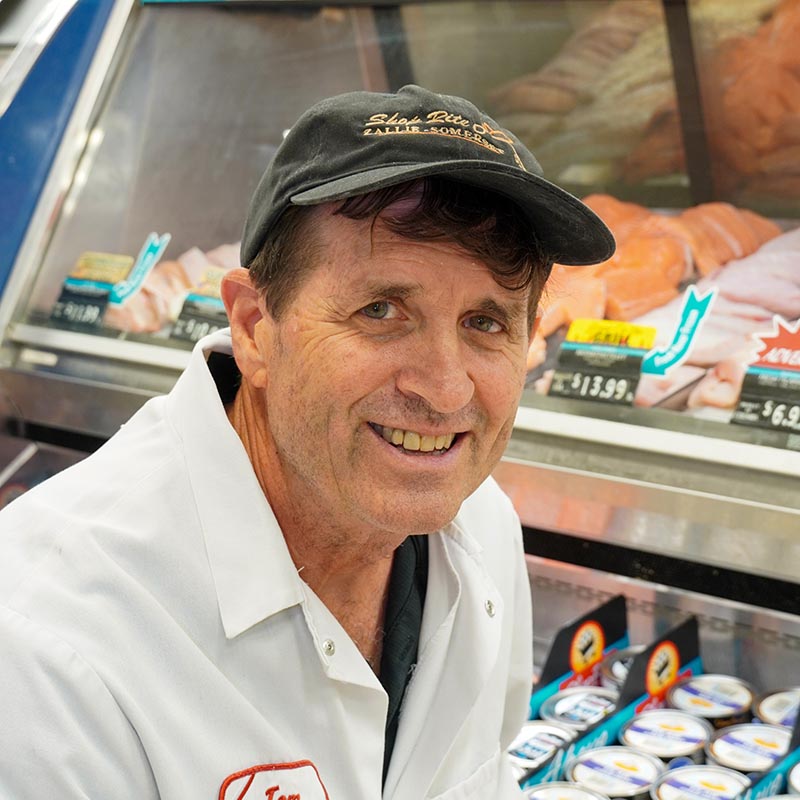 Tom Sheehan
Seafood Manager
West Berlin Seafood Department
Our Seafood Department has become a repeat stop for ShopRite of Laurel Hill guests who recognize the quality of items inside our display cases. From fresh fish fillets to shrimp prepared too many ways to count, the selection may be the only thing rivaling quality here.
This counter also benefits from knowledgeable team members behind it who can share information about the items, as well as how to prepare and serve them. Whether you select halibut or scallops, you will leave confident that you will soon put a show-stopping meal on the table. Need ideas? Look no further than our recipe collection that includes Potato-Crusted Scallops with Parsley-Lemon Sauce.
The Seafood Department also features pre-marinated or coated items that our chefs prepare in addition to hand-formed Maryland Style Crab Cakes. These seafood items rival those found in any five-star restaurant.
Shellfish can be steamed "on demand" with or without one of our seasoning choices. Make that decision on the spot! Ahead of holiday meals or other large gatherings, place an order ahead of time. Our team members are ready to assist you with these decisions!
Our Seafood Department is known for fresh seafood selections served with a helping of cooking advice!
Seafood Highlights
Here is a selections of our fresh daily seafood options.