Center Square Plaza Bakery Department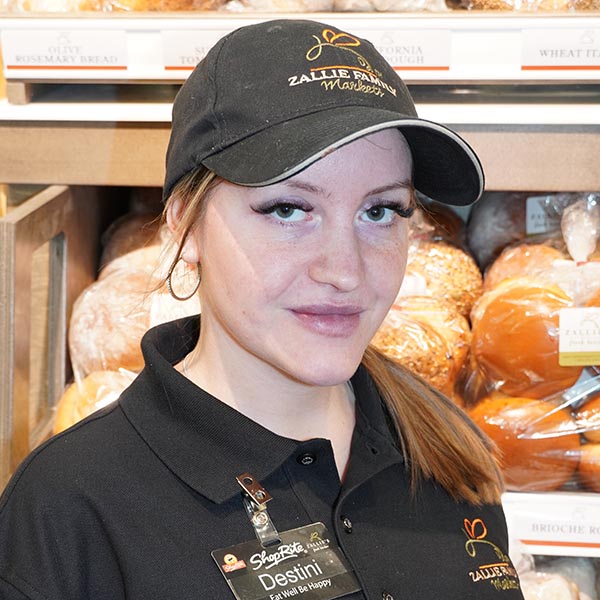 Destini Tomaselli
Bakery Manager
Center Square Plaza Bakery Department
Our customers have come to know and love our everyday treats including fresh-baked donuts, cookies of every variety, fudgy brownies, gorgeous fruit tarts, decadent eclairs and refreshing parfaits. You'll find holiday desserts and family favorites to add a finishing touch to your meals.
You can also grab some fresh bread, rolls and bagels while you're here! Once you've tried our Zallie's Bread, you'll never buy anything else! Each loaf starts with the same recipe, developed just for Zallie's Fresh Bakeries by two Italian bakers. The ingredients, combined with the artistry of kneading and braiding, produce loaves and baguettes baked to perfection.
Have an event coming up? Our baking team is a highly talented group with both artistic and baking skills, so let them create the specialty cake of your dreams! All cakes are custom made to your specifications, including wedding cakes.
Sink your sweet tooth into our Bakery Department!  
Bakery Highlights
Here are some of the great products and services that we offer fresh daily.