Center Square Plaza Catering Department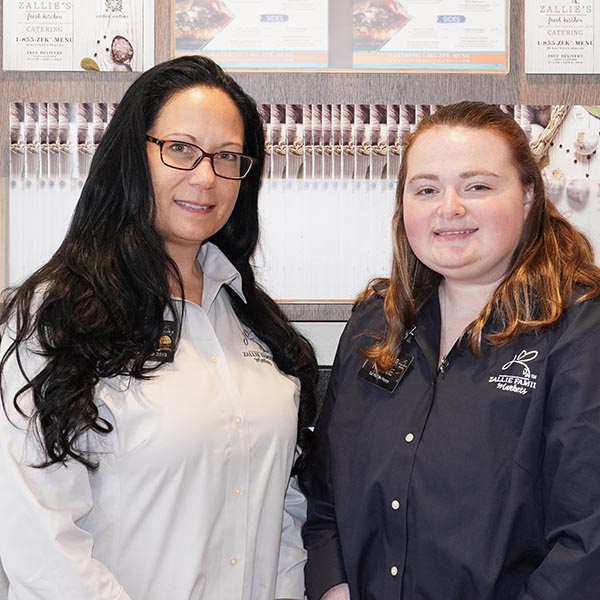 Sandra Santiago and Nicole Hanson
Catering Coordinators
Center Square Plaza Catering Department
Whether you're planning a small get-together with family and friends or have a special event on the horizon, our Catering Department can handle any event. Take the pressure off; rely on us for your next gathering! 
Look through our Catering Menu  for a wide selection of items for every meal of the day. From our breakfast menu and starter platters to salads, entrees, desserts – we have more than 100 unique options to help make your event special. Our chefs will handle all prep work and cooking, and you'll enjoy a delicious meal of scratch-made foods prepared with the freshest ingredients.
We can accommodate events of any size, and our catering services are affordable, flavorful, and convenient. From holiday parties to weddings, to family barbecues and family reunions – let us do the cooking so you can really enjoy your guests.
With our help, make your next event a great one!
Catering Highlights
Here are some of the great products and services that we offer fresh daily.