Center Square Plaza Floral Department
(856) 975-4360 ext. 1901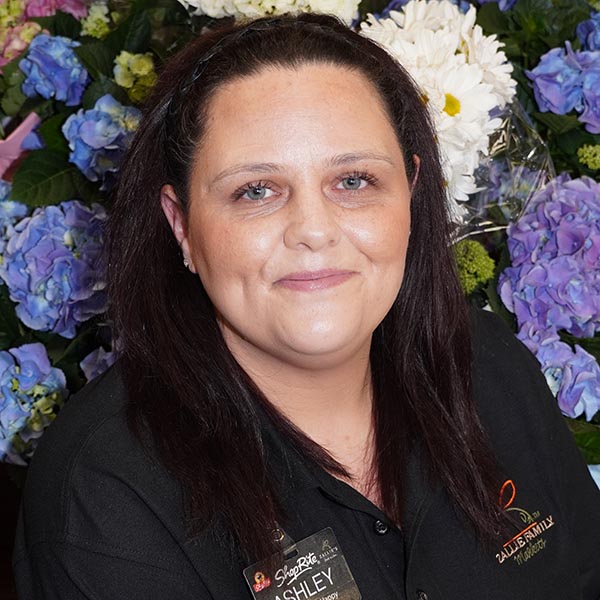 Ashley Jenkinson
Floral Manager
Center Square Plaza Floral Department
We are so proud of what our talented floral designers accomplish, right in our stores. Have an idea for a unique arrangement? Bring it to our Floral Department and watch it take shape. Our designers can fashion exquisite bouquets and centerpieces using the freshest of flowers, bringing pleasure to both the person giving and the person who receives them.
Flowers are used in times of celebration and joy, to acknowledge life's milestones, and to respond to mourning and sadness. They can send a simple "I was thinking of you" message or mark birthdays, anniversaries and other special days.
In addition to spectacular floral products, our specialists can create custom gift baskets using hand-selected items customized with the colors and style you are looking for. Consider a decorative balloon display to add some extra flair to your next party or celebration!
Our creative Floral Department specialists can create whatever you envision for any and all occasions. No project is out of our scope or beyond our expertise. 
Brighten up your day; stop by Center Square Plaza's Floral Department today! 
Floral Highlights
Here are some of the great products and services that we offer.