Center Square Plaza Seafood Department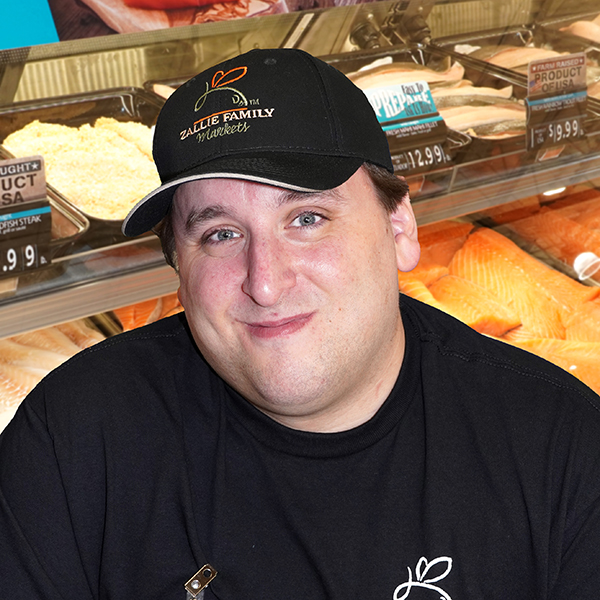 Chris LaMalfa
Seafood Manager
Center Square Plaza Seafood Department
If you're looking for lots of choices and the very best quality of seafood, visit the ShopRite of Center Square Plaza Seafood Department. Whether live, cleaned or prepared, our selections include wild-caught and farm-raised fare such as trout, salmon, snapper and tuna. Shrimp and lobster can be steamed in-store while you shop; just pick a seasoning, place your order, and collect your main course in a matter of minutes. Pre-made sushi rolls are another favorite. All seafood items are labeled with the country of origin, and all meet high quality standards.
Need ideas? The Zallie Family Markets recipe collection includes a slightly spicy Adobo Rubbed Cod and a southwest-seasoned Coconut-Lime Shrimp with Zoodles. No time to prepare? Take advantage of our ready-to-cook options such as crab cakes or stuffed flounder. For expert advice, ask the team members at our Seafood Department to share recipes, preparation tips and their knowledge of the different tastes and textures of the seafood you are considering.
Our fresh seafood can make your meal easy and delicious.
Seafood Highlights
Here is a selections of our fresh daily seafood options.