Medford Floral Department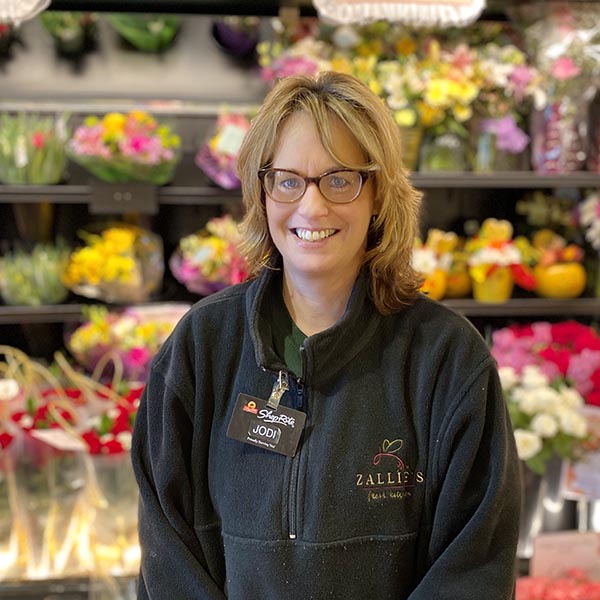 Jodi Lattiere
Floral Manager
Medford Floral Department
Zallie Family Markets Floral is blossoming with fresh-cut ways to brighten up your day. Our sought-after floral services range from creating breathtaking bouquets and whimsical floral arrangements, to crafting specialty gift baskets and dramatic displays.
With the power of flowers, you can cheer up your home, let someone know they're on your mind, and set the tone for an event or occasion. Whether displayed as a centerpiece or used as a perfect accessory, our creative Floral Specialists can create whatever you have in mind. No project is out of our scope or beyond our expertise.
We can create stunning wedding bouquets and ceremony flowers, intricate centerpieces, baby announcements and celebration decorations, and even floral arrangements to honor someone's memory.
In addition to gorgeous floral arrangements customized to your specifications, we can also build theme gift baskets using store products and create elaborate displays to celebrate milestone occasions like birthdays, school dances, and more.
Come see what's blooming – stop by Zallie Family Markets Floral today!
Floral Highlights
Here are some of the great products and services that we offer.