Lawnside Floral Department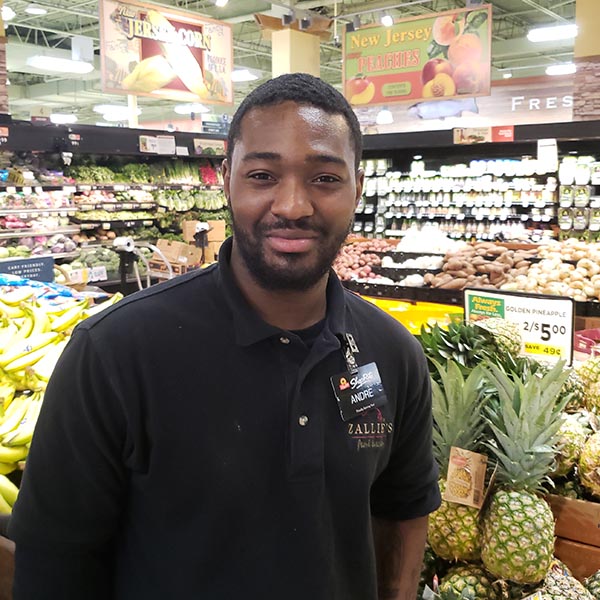 Andre Rhyne
Floral Manager
Lawnside Floral Department
Need some flower power? Zallie Family Markets Floral at ShopRite of Lawnside awaits! We understand that flowers are personal – they help create memories and honor loved ones — so our Floral Specialists ensure our guests receive the best service and freshest products possible.
When you visit Zallie Family Markets Floral, you're immersed in flowers of vibrant colors and fragrances. Those blooms set the stage for stunning centerpieces, elaborate arrangements, and beautiful bouquets that we custom create for any occasion. From surprising mom on Mother's Day to creating breathtaking arrangements for the wedding of your dreams, we've got you covered.
The creativity of our Floral Specialists knows no bounds. We can handle school events like flowers and boutonnieres for homecoming or prom, angelic centerpieces for family parties celebrating the anticipated arrival of a new baby, an engagement or anniversary, or a heartfelt arrangement to convey sympathy. Let us bring your vision to life for any and all occasions, no matter the size or scope.
There's more to Zallie Family Markets Floral than just flowers. You can also request specialty gift baskets with items hand-picked from ShopRite of Lawnside, as well as decorative balloon displays to add some extra flair to your next party or celebration.
Let the power of flowers transform your home or next event: Stop by Zallie Family Markets Floral today!
Floral Highlights
Here are some of the great products and services that we offer.