Lawnside Bakery Department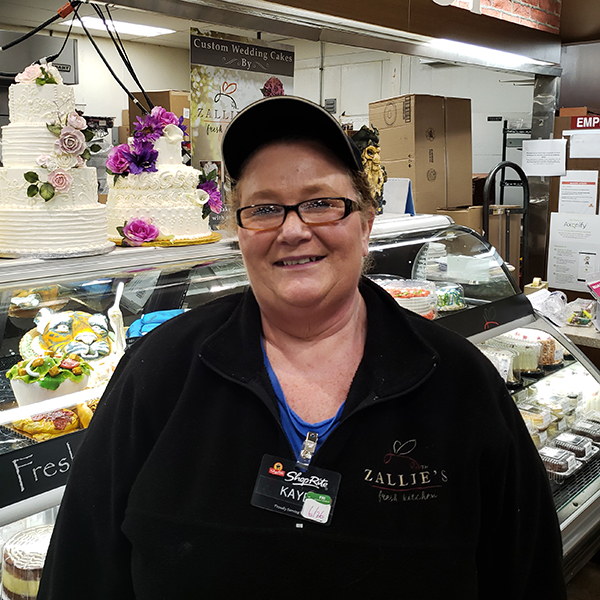 Kaye Montgomery
Bakery Manger
Lawnside Bakery Department
It's extremely hard to resist fresh baked goodies, especially when they come from the Zallie's Fresh Bakery Department at ShopRite of Lawnside. We take pride in offering our guests the best in sweet and savory.
Let's talk about cakes! Our delicious cakes sweeten any event or celebration. Whether you need an all-occasion cake to celebrate a promotion, or a pull-apart cupcake tray for a special birthday, or an elaborate specialty cake for a wedding, our exceptional bakers create confections so good, you'll dream about them for years to come.
All cakes are custom made to your specifications, and you're fully involved in the process. After you present the design, you get to pick and choose the flavors and the fillings, and then decide which icing will complete your masterpiece!
We're known for our authentic Zallie's Fresh Bakery Italian Specialty cookies, but when you walk around the department, you'll be surrounded by decadent treats for any occasion. Soft baked cookies loaded with mix-ins, finger-lickin' fudge brownies, jam (or crème) packed donuts, fresh fruit tarts, and more … There's something to satisfy everyone's sweet or savory taste buds.
Take home some fresh baked treats from the Zallie's Fresh Bakery. You'll be glad you did!
Bakery Highlights
Here are some of the great products and services that we offer fresh daily.