Lawnside Catering Department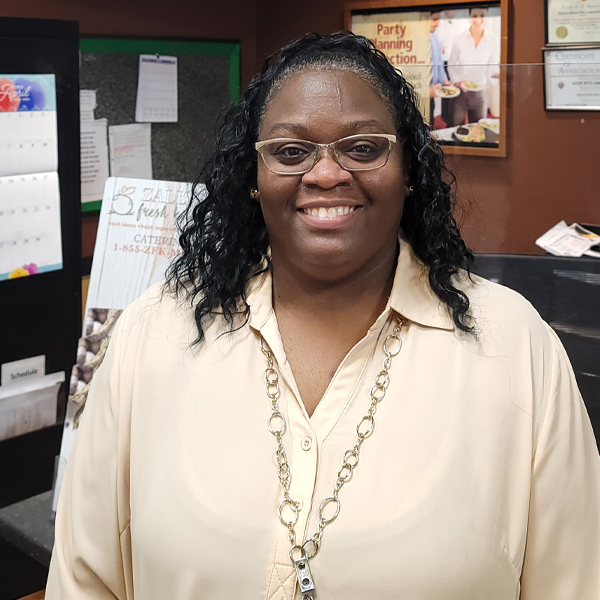 Bessie Johns
Catering Manager
Lawnside Catering Department
Take the hassle out of planning your get-together: Let Zallie's Fresh Kitchen Catering whip up a menu of scratch made chef prepared foods that will dazzle your guests and excite your taste buds!
With our customizable catering, you're in control. You choose the options, and we do the cooking so you don't have to. Not only will it save you time, but it's also really convenient! And you can be sure any meal made by our talented Culinary Team will be flavorful and made using only the freshest ingredients.
Hosting a Super Bowl party? Or is it your turn to have the family over the holidays? Zallie's Fresh Kitchen Catering has you covered. We offer seasonal menus around themes like sporting events, or holidays such as Easter, Thanksgiving, Hanukkah and Christmas.
No matter the size, we can accommodate any event – large, small, or anywhere in between.
Stop by the Zallie's Fresh Kitchen Catering Department and let's see what we can cook up, together!
Catering Highlights
Here are some of the great products and services that we offer fresh daily.