West Deptford Bakery Department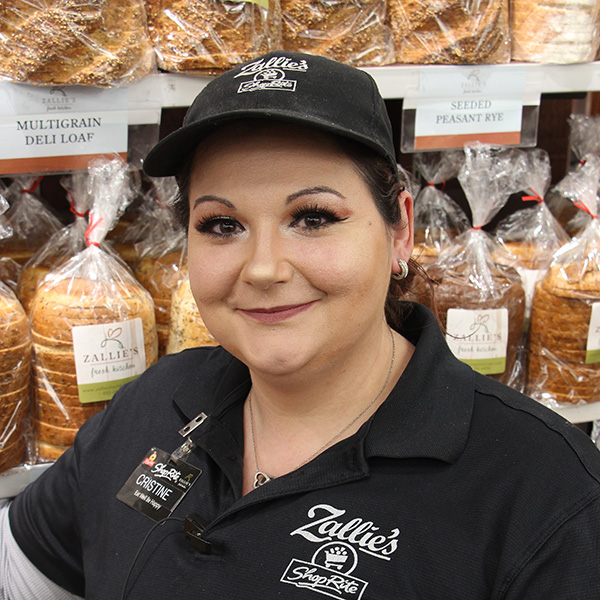 Cristine Hendeixson
Bakery Manager
West Deptford Bakery Department
Let a visit to Zallie's Fresh Bakery at ShopRite of West Deptford be the sweetest part of your day. Whatever your baked needs may be, rest assured you won't be disappointed with our tasty selection of delights – all fresh from the oven!
From assortments of cookies, pastries, brownies, cupcakes, donuts, and pies to special-order cakes, ready-to-go desserts for the entire family, and our warm, homemade Zallie's Bread  – you name it, we've got it!
Our remarkable team of bakers and decorators can skillfully hand-craft any recipe of your choosing. Every item is expertly prepared, kneaded, whipped, dipped, and frosted to perfection. Our display cases and custom menu also include a variety of ingredients to satisfy your tastes. You'll find fruit fillings, buttercreams, chocolate-covered anything, salted caramels, melt-in-your-mouth croissants – and whatever your sweet tooth desires!
Whether you're in need of a holiday dessert, birthday treats, cakes for a special occasion or breakfast for your morning commute, we're your one-stop-shop for fresh and flavorful goodness.
At Zallie's Fresh Bakery, you'll always have baked goods that feel like home!
Bakery Highlights
Here are some of the great products and services that we offer fresh daily.