Glassboro Bakery Department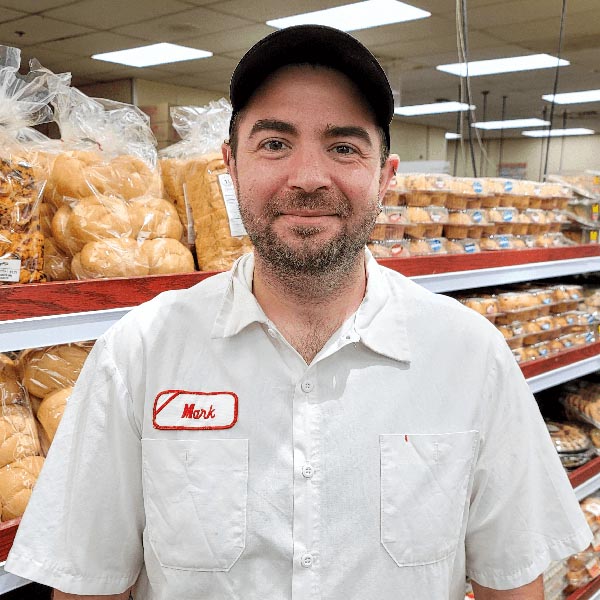 Mark Taylor
Bakery Manager
Glassboro Bakery Department
When you visit Zallie's Fresh Bakery at ShopRite of Glassboro, here's what you can expect – an assortment of treats that are not only delicious, but fresh from the oven. Our talented team creates traditional and trendy confections to please any crowd. 
Whether you're looking for sweet or savory, warm or chilled, our bakery handles it all. We even offer fresh-baked Zallie's Bread, rolls, croissants, and bagels.
As you stroll past the display cases, take note of our impressive selection of cakes beautifully decorated by our award-winning team. From sheet cakes to multi-tiered, fillings to fondant, buttercream of every flavor to whipped cream, the cake of your dreams is only a few steps away.
Quick, shareable treats are also available. We offer cookie selections of every variety and loaded with flavor. Take your pick from frosted, sprinkled, drizzled, dipped, and swirled. That's not all; we offer brownies and blondies, cupcakes, classic fruit pies, our famous sticky buns, donuts, and other creative treats like chocolate-covered pretzels, parfaits, and fruit tarts.
Our bakers expertly knead, whip, beat, roll, and shape these items before baking them to perfection and adorning them with the most decadent toppings or fillings.
The toughest task is deciding which treats to bring home!  
Bakery Highlights
Here are some of the great products and services that we offer fresh daily.