Category
Chicken
Difficulty
Intermediate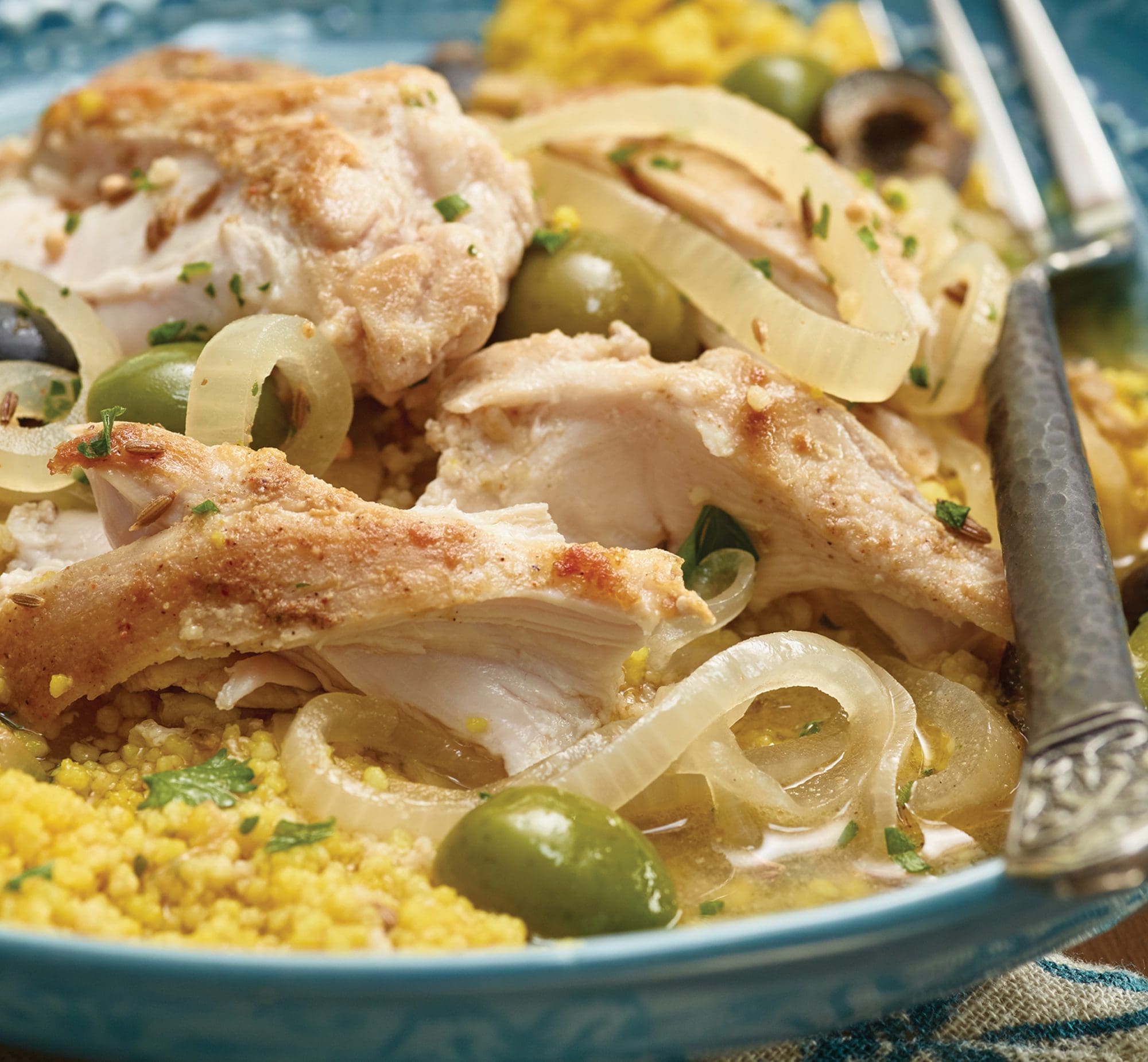 Prep Time10 mins
Cook Time4 hrs
Total Time4 hrs 10 mins
1
lb
boneless, skinless chicken thighs
1
cup
green or black whole olives
1
cup
low-sodium chicken broth
1
lemon, zested and juiced
2
tbsp
chopped fresh parsley
2
cups
Cooked brown rice or whole-wheat couscous (optional)
Make it a meal: Serve with chickpea salad with light balsamic vinaigrette.
Culinary: How to zest a lemon using a microplane
To zest a lemon using a microplane, just rub the lemon in one direction against the blades, turning the lemon as you go. If you do not have a zester or grater, you can use a vegetable peeler or a small, sharp knife.
Nutrition: Boneless, skinless chicken thighs are a deboned cut from the leg above the drumstick. Its dark meat, while as versatile as a chicken breast, is more moist and has deeper flavor. 1 (3-oz.) serving (cooked) is 180 calories and 22g protein.
Make it Gluten Free: Dependent on using brown rice in place of couscous.
Ingredients
1
lb
boneless, skinless chicken thighs
1
cup
green or black whole olives
1
cup
low-sodium chicken broth
1
lemon, zested and juiced
2
tbsp
chopped fresh parsley
2
cups
Cooked brown rice or whole-wheat couscous (optional)